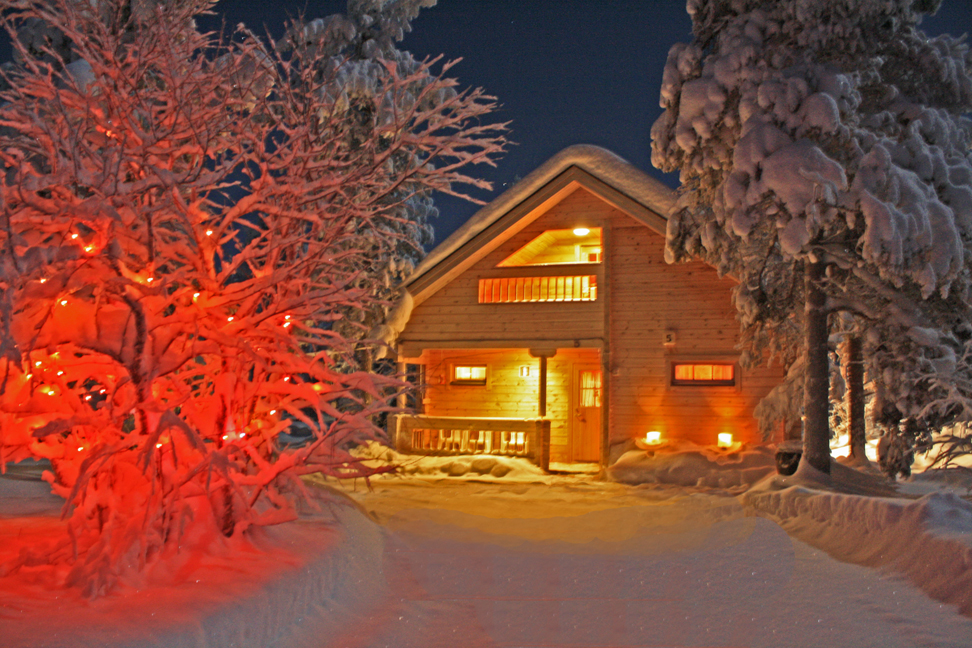 Cottages
All 13 luxury cottages are located in the same 3,5 hectare area, between River Narpistojoki and Lake Ounasjarvi, 100-300m from the main road.
Cottage 1997 and Cottage 1997 With Fireplace are recommended for 1-5 persons. The only difference between the cottages is the fireplace. Cottages are warm all year round because of the electrical heating in the floor, sealing and radiators under the windows. All these cottages are about 70m away from the river and 150m from the lake.
Large Cottage 1987 With Fireplace and Large Cottage 1997 With Fireplace are recommended for 4-10 persons. The only differences between the cottages are building year and dishwasher. All these cottages are on the river bank.
Equipment are almost the same despite of cottages' size.
Cottages are built by taking care of the nature around and they are situated far enough from each other. There is a birdfeeder with seeds outside every living room window. You can enjoy your breakfast while watching variety of birds.
We want to save you from bargain so we have a discount for staying more than one night. Second night is -5 %, third night -10 %, fourth night -15 % and so on until -30 %. Final cleaning is always included to the price. Sheets and towel are 10 EUR/set if needed.


See cottage prices
Visitors: 38185
Pages updated on 19.10.2023