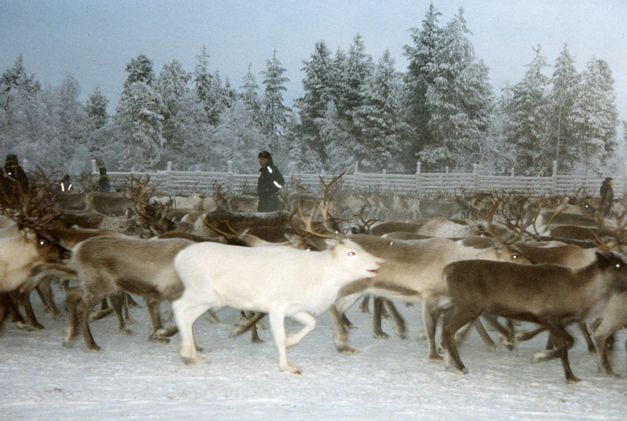 Reindeers
You may see reindeers by the roads, skiing tracks, hiking routes and snow mobile routes. Reindeers wander wild in the nature, but each of them has an owner. Reindeer holding is an important source of livelihood in Enontekio.
Besides meat and furs, reindeers have offered a sledge ride for Lappish people through wilderness areas. You can go for a reindeer sledge drive and visit a reindeer farm in Enontekio.
Reindeer farm visit
There is a nice reindeer farm to visit, only 28 kilometers from your cabin to direction Peltovuoma. Reindeer man family Keskitalo owns the biggest herd of reindeer in Enontekiö area. Reservations and more information: contact Ounasloma.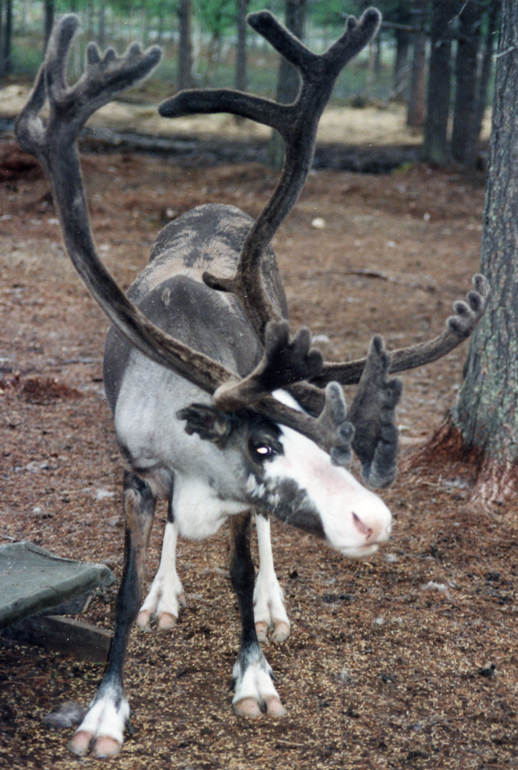 Visitors: 37242
Pages updated on 23.6.2023